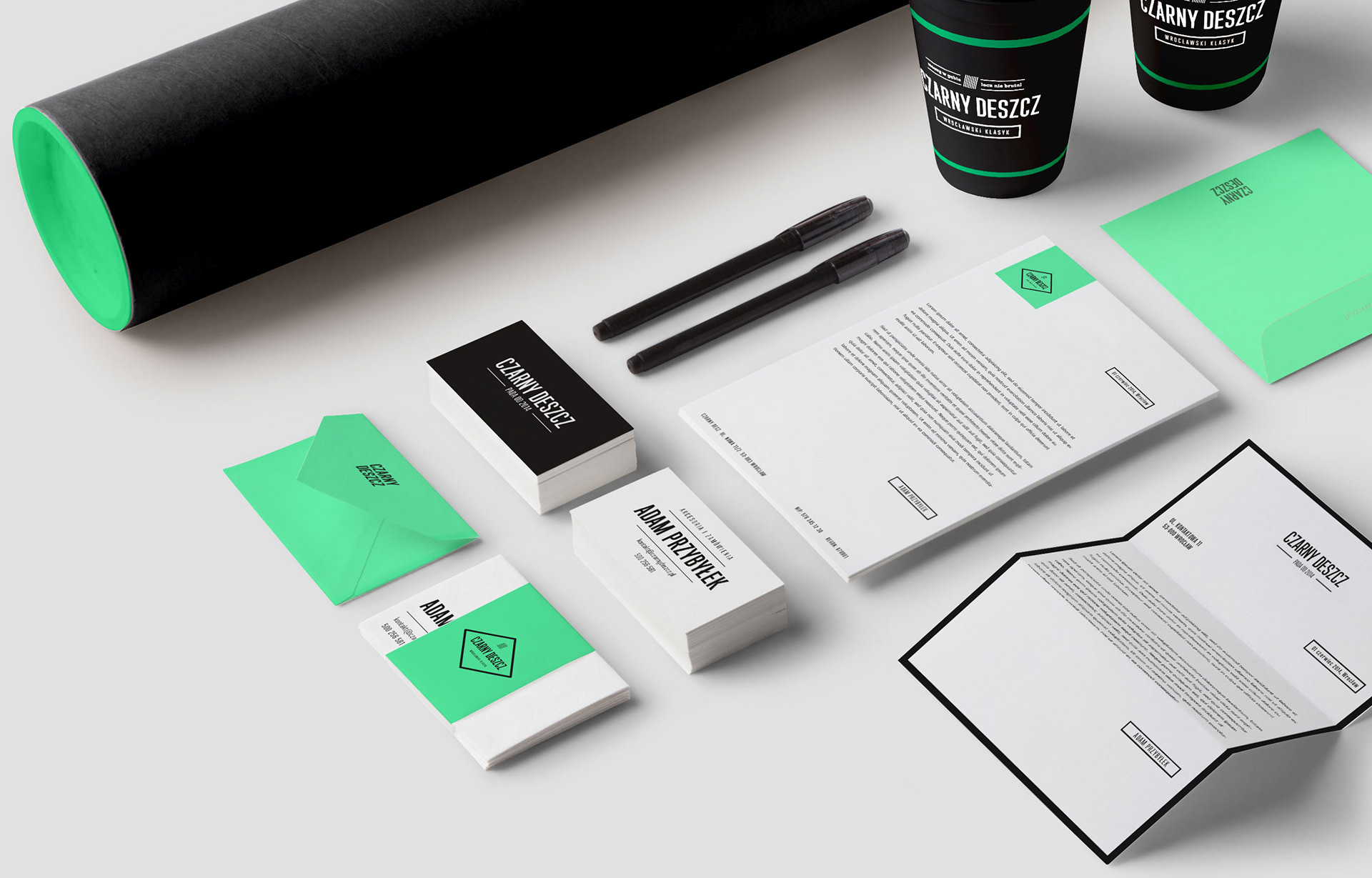 Czarny Deszcz (eng. Black Rain) is a local coffee brand from Wroclaw sold in and to small coffee houses and restaurants. It's a brand of high-quality coffee grains and blends carefully chosen and roasted. Czarny Deszcz is a part of slow food movement and carries pro-eco values. 
For the new brand I created a visual identity which includes logo (basic and subsidiary), business card, letterhead and bag designs. But the most important part of the project were of course the product labels. They were designed for the key demographic - young people between 18 and 30 years of age interested in alternative coffees and coffee culture altogether. The project therefore included package/label designs for espresso blend 'Wroclawski Klasyk' and singles.
 All labels were designed as fully editable templates for further use for new coffee blends.

Designed with: dobrzedobrze.net